Beginner Kids Martial Arts Classes Enrolling In April
Krav Maga Institute's Kids Karate and Krav Maga students enjoy movement, motion and action, especially when it involves karate kicks and lightning-fast punches.
Our Kids Martial Arts class combines a mixture of traditional martial arts and defensive techniques into an electrifying curriculum that makes kids feel strong, reassured and confident.
GIVE YOUR CHILD A KICK START WITH KIDS MARTIAL ARTS CLASSES IN FORT COLLINS!
With our Kids Martial Arts classes, each student develops poise while improving their strength, balance, coordination, and self-esteem. Our Kids program provides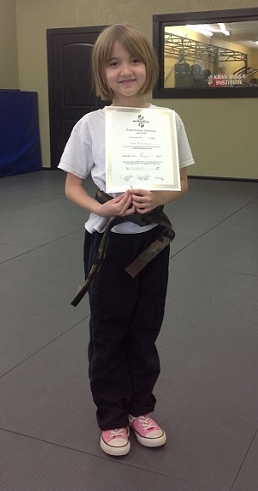 healthy, safe, fitness-focused classes that enhance student's positive attitude and academic performance.
Every one of our Kids Karate students will make friends and learn aspects of our curriculum including the importance of showing respect to parents and teachers, improving concentration, communication skills, and coordination while improving their physical fitness.
Our Martial Arts classes for kids are packed with other great benefits for your kids, too! Just take a look:
Greater concentration that leads to improved grades and behavior
Better habits in both school and at home
Awareness of and respect for others
Bully-prevention skills that will keep your child safe
Improved confidence
A fun fitness program that encourages a healthy lifestyle
GIVE YOUR KID A KICK START WITH KIDS KARATE CLASSES IN FORT COLLINS
If you want your child to have the confidence, self-discipline, and respect they deserve, you can trust a mixture of martial arts to get the job done!
To learn more about our Krav Maga Institute Martial Arts School, please scroll up. On the right you'll find a sign up box where you can fill in your contact details and have information sent immediately to your inbox. Get started today!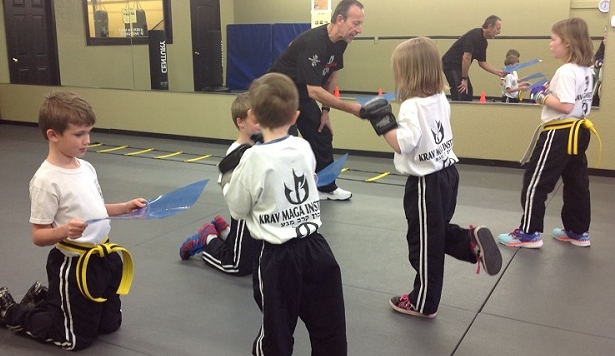 kids martial arts Program Age Groups
From Age 4 To 6 (Karate Juniors)
From Age 7 To 12 (Karate Kids)
From Age 13 To 17 (Young Adults )